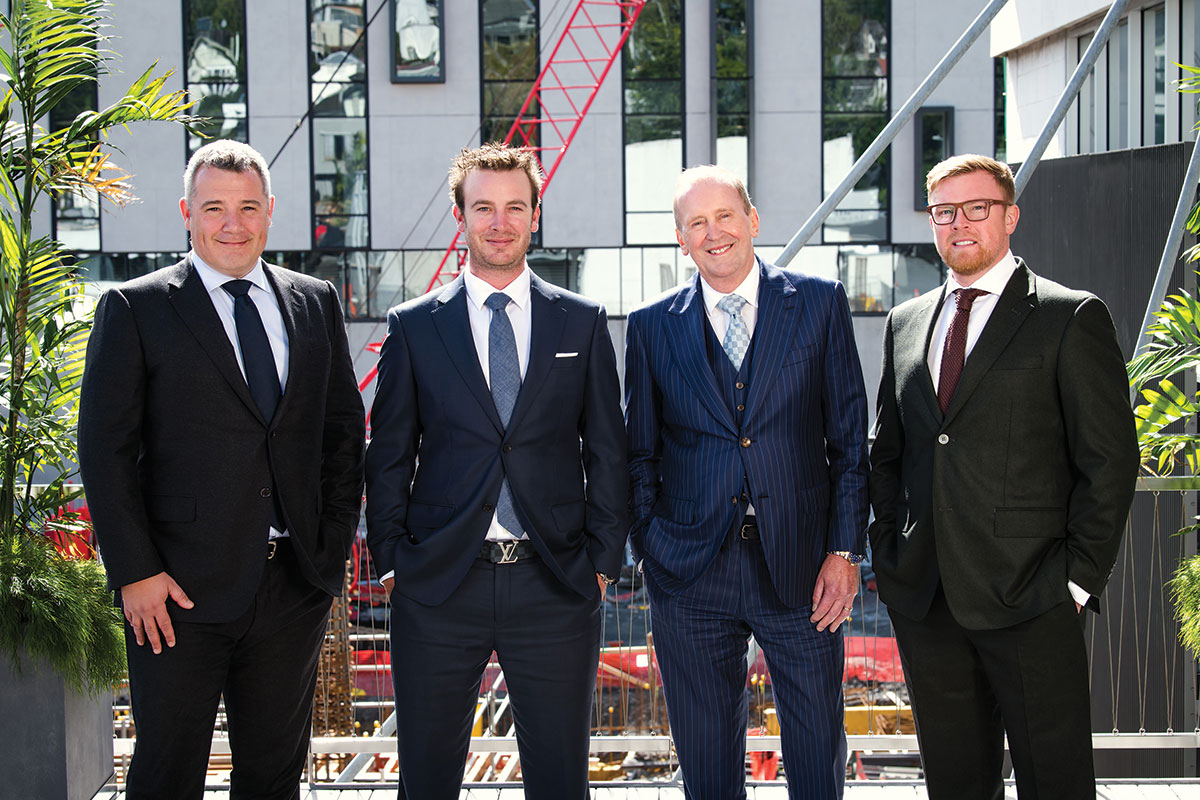 Solid values matured by experience
Mansons TCLM recognises the pivotal role in the business of the third generation of Mansons. The TCLM stands for Ted and his sons Culum, Luke and Mac. Ted started the family business with his father Colin in the mid-1970s. Together they grew the business and weathered the economic downturn of the late 1980s and early 1990s.
That experience helped shape the approach to business that forms Mansons TCLM business ethos – a "hands-on" approach to business dealings and financial independence. Mansons TCLM is both a developer and building contractor for most of its projects, and funding is from the Manson family's resources.
Listening
Listening is a crucial ability Mansons TCLM brings to its projects. When it seeks tenants for its developments, it listens to clients' needs. The Lumley Centre in Shortland Street Auckland is a prime example of that concept and earned published praise by anchor tenants.
Green Star
Mansons TCLM's projects are designed to meet the international Green Star Rating. The family firm embraces the green buildings concept and the need for New Zealanders to work and live in healthy, efficient, productive and environmentally sustainable buildings.
Management
Mansons TCLM manages the entire development operation – acquisition of the site, planning and local authority approvals, building and construction, lease negotiation, contract and lease documentation, property marketing and management.